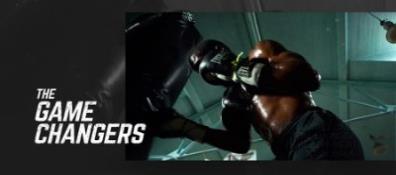 Posted by HHC Volunteers on July 10, 2019
You've probably heard all the buzz about plant-based diets, veganism, and vegetarianism. Burger King is selling plant-based Impossible Burger Whoppers and KFC debuted a meat-free menu item in some locations.
Did you know that Tulsi Gabbard and her parents Carol and Mike Gabbard are vegetarian? In fact, Tulsi Gabbard has been a life-long vegetarian!
The most important thing individuals can do to positively impact the environment is to adopt a vegetarian diet. Check out this new film that documents how elite athletes, special ops soldiers, scientists, cultural icons, and everyday heroes are shifting the way they eat and live with meatless diets.
Game Changers Movie
https://gamechangersmovie.com
A revolutionary new documentary about meat, protein, and strength. The Truth in Nutrition.
Executive Produced by: James Cameron, Arnold Schwarzenegger, Jackie Chan, Lewis Hamilton, Novak Djokovic and Chris Paul
The Game Changers | Official Trailer
Premiers September 16, 2019
https://youtu.be/iSpglxHTJVM