Posted by HHC Volunteers on May 15, 2017
HHC had a great day once again at the YMCA Healthy Kids Day at Bishop Museum.  
Here's HHC's informational table ready for the flood of kids who stopped by to learn how to be healthy and keep their environment healthy, too.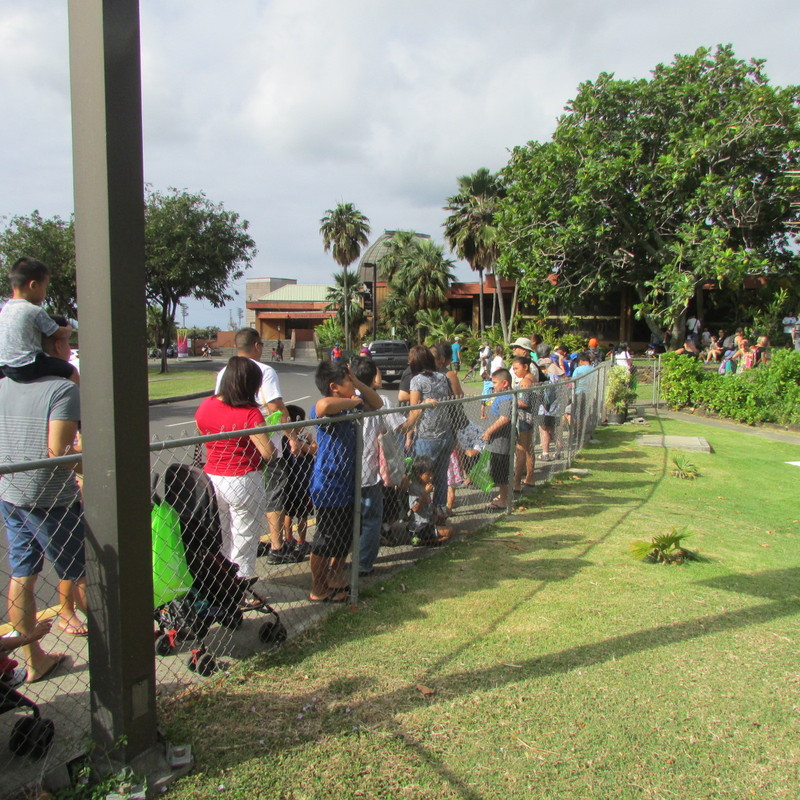 Check out this long line of keiki and families waiting to get into the YMCA Healthy Kids Day festivities!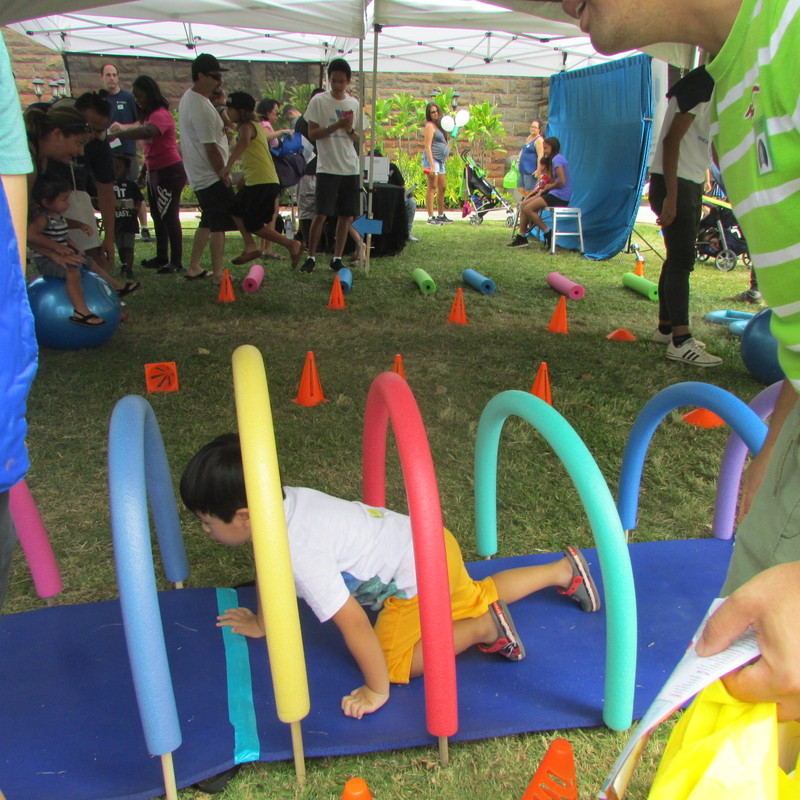 Kids were active and having fun all day.
Plastic Free Hawaii had everyone refilling their water bottles instead of using plastic disposable bottles.  Mahalo, Plastic Free Hawaii!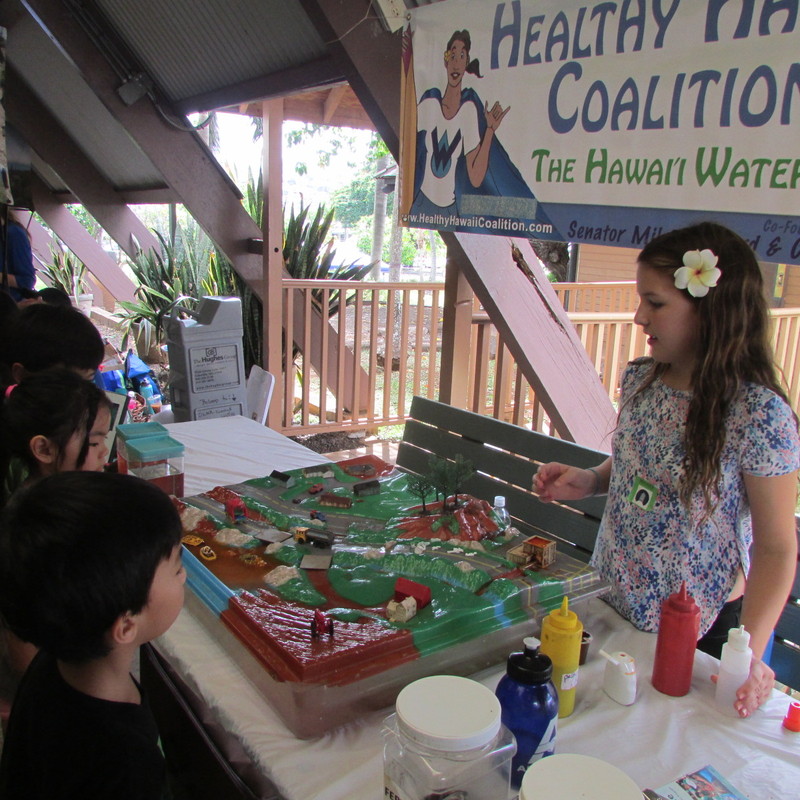 Hundreds of kids stopped by our display and learned all about a big concept--non-point source pollution.  With this cool model from Enviroscape kids of all ages can really understand the importance of protecting our watersheds.
Our friends Leon and Malia stopped by the HHC display for a while. HHC started working with Leon and Maila over 15 years ago to educate students in elementary schools statewide about the problems caused by pollution.  It was so nice to see them!